The Influence Business - Business Card CD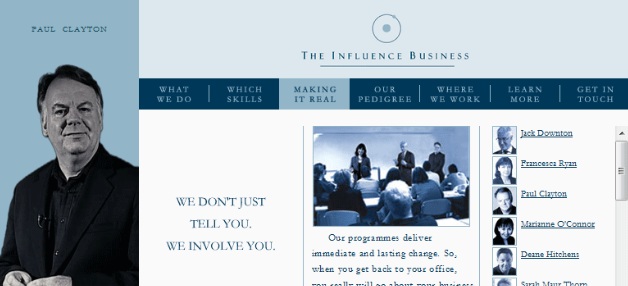 Visual design was created and agreed with the client by a third party design firm (and yes... that is the guy from Peep Show!).
All portfolio content is copyright and cannot be reproduced without express persmission. These pages include both previously implemented and partially designed websites as well as university and exemplar projects.