22nd November 2008
Wordle
Late night recommendations have led me to Wordle, an app that will create word clouds based upon text, feeds or tags. So obviously I immediately chose a long standing interesting blog to test it with... rather than self satisfyingly submitting my own article feed... Ok, so here's the cloud of my article feed: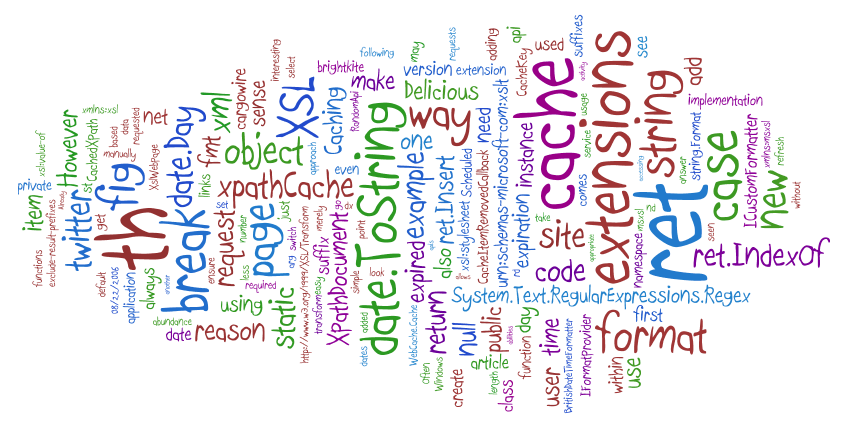 ...Pretty don't you think
---
Other Recent Posts
It's been a while since I posted. I'd like to say that's because a lot's been going on. In reality I got lazy and now I just happen to have something to write about that can make it sound like a lot has been going on. …
My first smashing coding article is now available! It's main aim is to convince people that .NET isn't all bad.…
It's not often I write opinion pieces but the whole 'learn to code' thing seems to have been building since the beginning of the year. It's time to add my voice to the squabble. …
For the last few weeks I've been pulling together the concept of 'The Barn'. Ostensibly it's a company blog, but to me it's a bit nicer than that. …
Having made the trip twice before I was looking forward to Barcamp Bournemouth. It's probably my favourite small event. Partly because it's so close, partly because it's a great venue but mainly because there's always something interesting and new (at least new to me) going on.…